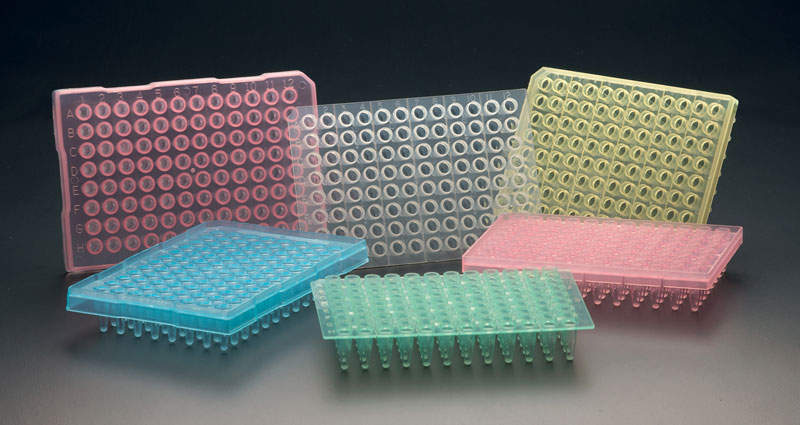 96 Well Amplate SIM-T323
Product Name
Qty (1-3)
Qty (4-9)
Qty (10+)
Color: Blue
SIM-T323-100B
$314.21
$282.79
$267.08
Color: Green
SIM-T323-100G
$314.21
$282.79
$267.08
Color: Natural
SIM-T323-100N
$314.21
$282.79
$267.08
Color: Raised Rim Blue
SIM-T323-103B
$377.05
$339.35
$320.49
Color: Raised Rim Green
SIM-T323-103G
$377.05
$339.35
$320.49
Color: Raised Rim Natural
SIM-T323-103N
$377.05
$339.35
$320.49
Color: Raised Rim Red
SIM-T323-103R
$377.05
$339.35
$320.49
Color: Raised Rim Yellow
SIM-T323-103Y
$377.05
$339.35
$320.49
Color: Red
SIM-T323-100R
$314.21
$282.79
$267.08
Color: Skirted Blue
SIM-T323-101B
$377.05
$339.35
$320.49
Color: Skirted Green
SIM-T323-101G
$377.05
$339.35
$320.49
Color: Skirted Natural
SIM-T323-101N
$377.05
$339.35
$320.49
Color: Skirted Red
SIM-T323-101R
$377.05
$339.35
$320.49
Color: Skirted Yellow
SIM-T323-101Y
$377.05
$339.35
$320.49
Color: Yellow
SIM-T323-100Y
$314.21
$282.79
$267.08
Made of polypropylene
Amplate™ Raised Rim thin wall PCR plates are the latest addition to the wide range of Simport PCR products. Offering just the right rigidity for automation, these three 96-well plates, made in a standard 8 x 12 configuration, are perfectly suited for high performance thermal cycling. Each well makes intimate contact with the heating block while quick and consistent heat transfer is ensured by a uniform wall thickness. Using a special polypropylene, samples are easily recovered thanks to a low adhesion surface. Plates on all models can be cut in strips of 16 wells (2 x 8). Well capacity: SIM-T323-100 and -101 Series: 250 µl, SIM-T323-103 Series: 200 µL
These plates offer the right alternative to existing Robbins, Corning and Perkin Elmer models. SIM-T323-100 and –101 Series have a 3 mm raised rim around each tube well.
The latter is supplied with a wide skirt extending over and under the plate on which a bar code can be affixed to facilitate identification. Series SIM-T323-103 will also offer the same skirt but the rim above each tube well is only 1 mm high.
All sealing methods can be used for oil-free operation: domed and flat cap strips (SIM-T321 Series); SecureSeal™ Thermal Sealing Film (SIM-T329-1); SecureSeal™ Aluminium Sealing Foil (SIM-T329-5) and Amplate™ Mat (SIM-T329-10). However Series SIM-T323-103 will accommodate micromats only. To facilitate orientation, one corner of the plate is cut away. An alphanumeric grid helps sample identification.
Available colorless and in four pastel colors. Autoclavable. Packed in tamperproof resealable bags of ten plates.
---
Customers Also Bought