Parafilm 4in X 250ft Roll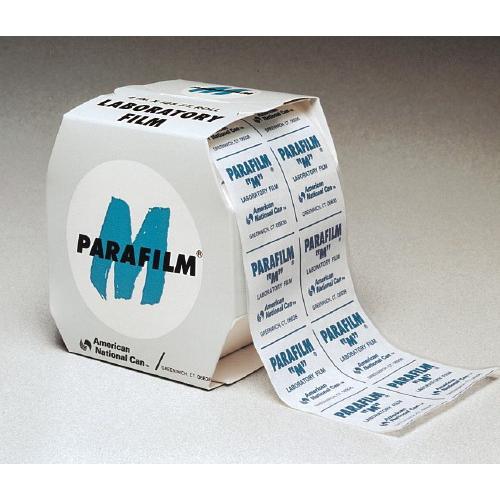 Parafilm 4in X 250ft Roll
Product Name
Qty (1-3)
Qty (4-9)
Qty (10+)
Parafilm 4in X 250ft Roll
AD-9896C1
$84.43
$75.99
$71.77
Parafilm
Seal beakers, flasks, petri dishes and other lab containers
Parafilm M is a roll 4" wide x 250' long; in dispenser carton.

Flexible, thermoplastic, rolled, waterproof sheet interwound with paper to prevent adhering. Semi-transparent, almost colorless, odorless and tasteless. Supplied in about 0.005 thickness. Excellent resistance to air, other gases, alcohol, common acids and moderately concentrated alkalies. At 700F, it stretches 200% and returns partially to its original size. Supplied in dispenser boxes.




---
Customers Also Bought